We encourage you to point faculty to OA Policy resources by using these transferable "ads" for:
UC library sites
Departmental sites
Blogs
Email to faculty
Social media posts
We would love to hear suggestions about other ways to spread the word about the policy. Please contact us at osc@ucop.edu with questions and feedback.
The ads are included below, with the HTML code that can be used to easily embed them in other locations. We can also provide larger images suitable for digital signage (see high resolution image below).
UC Open Access Policy: Learn More
Download Image
Download High-Resolution Image
<a href="http://osc.universityofcalifornia.edu/open-access-policy/"><img src="http://osc.universityofcalifornia.edu/wp-content/uploads/2013/10/uc_oap6b.png" alt="UC Open Access Policy Learn More" width="190" height="190" /></a>
UC OA Policy Explained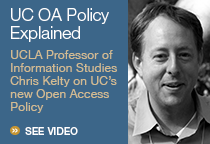 <a href="http://osc.universityofcalifornia.edu/2013/08/uc-open-access-policy-explained/"><img src="http://osc.universityofcalifornia.edu/wp-content/uploads/2013/10/meet-Chris-Kelty.png" alt="UC OA Policy Explained" width="210" height="144" /></a>
Meet Rich Schneider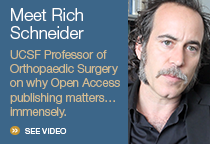 <a href="http://osc.universityofcalifornia.edu/2012/10/meet-rich-schneider/"><img src="http://osc.universityofcalifornia.edu/wp-content/uploads/2013/10/meet-schneider.png" alt="Meet Rich Schneider" width="210" height="144" /></a>
UC Publishing Tools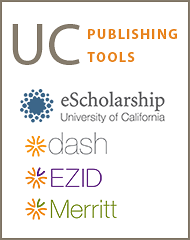 <a href="http://osc.universityofcalifornia.edu/publishing-tools/"><img src="http://osc.universityofcalifornia.edu/wp-content/uploads/2014/10/uc-pub-ad-092214.png" alt="UC Publishing Tools" width="190" height="240" /></a>
Presentation Slides
This presentation, "The UC Open Access Policy: Tools to support faculty participation," provides a 27-slide introduction to the policy with screen shots of the publication management system and the manual deposit process. You are welcome to customize and build upon this slide deck for use at your campus. (updated 10/20/2014)