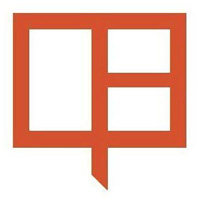 University of California Press is the nonprofit publishing arm of the University of California system, and was founded in 1893. It publishes on average 175 new books and 42 journals in the humanities, social & behavioral sciences, and natural sciences each year. Since 2015, it is the publisher of the Luminos open access (OA) monograph program as well as several open access journals.
Journals
University of California Press's open access journal program currently consists of five journals:
The journal program features the core values of:
Scientific and scholarly rigor—defined by each community
Fairness in pricing and business practice
Transparency and openness, in data, methods, competing interests—defined by each community
Putting the academic community first—which community primarily creates and maintains a journal's profile and identity
The above journals not only openly share research but also recognize the value contributed by the research community to the review process. Instead of UC Press retaining all funds generated from author article processing charges (APCs), we allocate a portion of each journal's APC to an APC waiver fund that benefits other authors.
Books
Monographs are the cornerstone of scholarly research in the humanities and social sciences, but have long been under siege. Shrinking library budgets and rising costs result in higher prices. The upshot is that publishers must reduce the number of titles they publish, regardless of the merits of the work. Luminos is University of California Press's open access response to this challenging monograph landscape. With the same high standards for selection, peer review, production, and marketing as the Press' traditional program, Luminos is a transformative open access monograph model, built as a partnership where costs are shared between all parties who benefit from publication—author or institution, publisher, and libraries. Learn more about Luminos at LuminosOA.org.