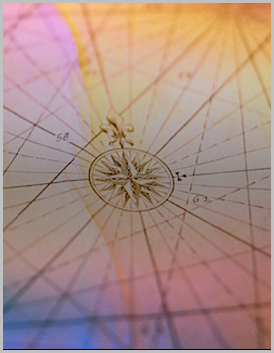 Scholarly publications have historically enabled scholars to communicate their research findings to other scholars via peer-reviewed articles or monographs published by commercial or academic presses.  While still the primary mode of scholarly exchange within academia, this standard is shifting. More and more, researchers are experimenting with genre categories, reaching out to new communities of readers and reviewers,  and  exploring new funding and publication models.
This section of the OSC site provides an overview of scholarly publishing in transition – focused primarily on those shifts that offer the promise of a freer exchange of knowledge and information, explore new ways of measuring value, empower authors to make informed decisions about the use of their scholarly materials, and have significant implications for library collections budgets. In many ways, we are charting new directions in scholarly publishing.
Copyright defaults to "all rights reserved." Explore the licenses developed by Creative Commons and Open Data Commons that enable authors to decide how others can use their work.
Data can be published on its own or as support for another publication. Learn more about what a data publication is, how data gets published, and why scholars choose to make their data openly accessible.
Digital Humanities researchers frequently challenge established scholarly communication models, including questions of genre, evaluation and peer review, and open access. Learn more about this burgeoning field.
Nothing's free.  Explore how academic institutions, publishers, and other organizations are experimenting with funding models beyond subscriptions and sales.
Identifiers distinguish works of scholarship and their authors from similar items. Identifiers are increasingly used at the article, rather than a whole journal, providing interesting new opportunities to measure impact. New services are emerging that allow scholarly authors to track and showcase their work.
More and more often, scholarly publications are openly accessible without subscription. Learn why authors and publishers are moving to this model, and how publications make it to the open web.
Peer review has traditionally preceded and worked in tandem with publication. New approaches include pre-submission peer review and purposefully minimalist review.
Federal agencies, private funders, state governments, and UC have all recently considered or adopted requirements to make scholarly publications freely available to the public. How does all this affect UC authors?