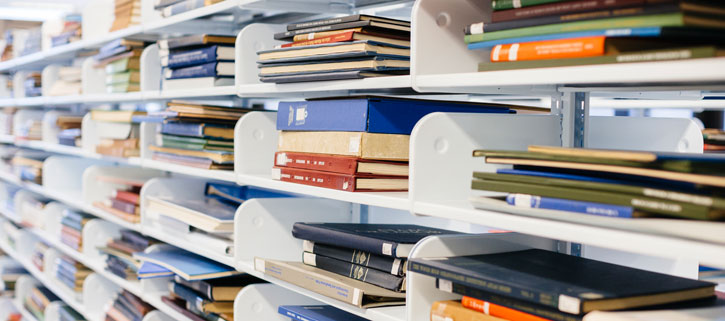 Earlier this year, we shared some exciting changes that will make it easier and more affordable for UC authors to publish open access with Cambridge University Press. Those changes are now here. Beginning on September 19, 2019, authors will see UC's discounted open access publishing option as they go through the article publication process with Cambridge.
How the new process works
Step 1. Now, when you submit your article to Cambridge for publishing consideration, in the email acknowledging receipt of your manuscript, Cambridge University Press will also alert you to UC's open access publishing option. No action is needed by you at this point; this email is purely informational and is intended to help inform your decision-making should your article be accepted for publication.
Step 2. Once your manuscript is accepted, Cambridge University Press will email you again. At this time, you will be asked to decide whether to publish open access or keep your article behind the paywall.
During the launch phase in 2019, the UC Libraries will pay the full cost of the open access publishing fee. All you need to do is choose open access on the author form provided by Cambridge, and you will receive an email from RightsLink, Cambridge's open access fee payment system, which is managed by the Copyright Clearance Center.
Step 3. When you enter RightsLink, you should choose the option to "Seek Funding from University of California Libraries." Since there is no cost to you in 2019, the RightsLink payment system will indicate a zero balance for your open access fee. Once you confirm you have a zero balance, complete the process by clicking "NEXT" and then "SUBMIT FOR APPROVAL." You will be notified when your affiliation is verified, and Cambridge will alert you when your article is published – congratulations and thank you for making your work open access!

Alternatively, if you decide not to publish open access, simply select a non-open access license on your author form, and your article will follow Cambridge's standard publishing workflow and be published behind the paywall. Please note that Cambridge University Press will send you a follow-up email to confirm your choice and to make sure that you are aware of the UC Libraries' funding option for supporting open access. At this point, you can change your mind and elect to publish open access or hold with your original decision and keep your article behind the paywall – this is your call. The follow-up email is simply meant to make sure each UC author knows that open access publishing funds are available.
If you decide that you do want to publish open access after all, you will be directed to Cambridge's open access fee payment system (RightsLink), which will show a zero balance, as noted above.
Looking ahead
Later in 2019, we will give UC authors the choice to retroactively apply the open access option to articles published since January. During this process:
Authors who published an article behind the paywall earlier in 2019 will receive an email from Cambridge inviting them to make their article open access at no cost to them.
Authors who paid a fee to publish an open access article in a Cambridge journal earlier in 2019 can expect to hear from Cambridge about making arrangements for reimbursement for these fees.
In 2020, the standard open access publishing process will be in place. At that point:
Cambridge will apply a 30% discount on open access fees for every UC author.
The UC Libraries will pay up to $1,000 toward that discounted open access publishing fee for every UC author.
The UC Libraries will ask authors who have grant funding to pay the remainder of the open access fee, if any. Authors that do not have grant funding available for this purpose can request for the UC Libraries to pay the remainder of the fee on their behalf. Asking authors who can contribute grant funds to do so helps expand the pool of funds available to support OA publishing, allowing for the support of all UC authors to be able to publish open access.
If you have general questions about the Cambridge/UC Libraries Open Access agreement, or questions about the mechanics of making your article open access with Cambridge, contact your campus library.
This is a new workflow for all of us and we want to hear from you. If you are publishing with Cambridge and would like to give us feedback on the process, let us know.
We are looking forward to working with you to make this exciting and transformative publishing opportunity a success.
Signed, the Transformative Agreements Implementation Group
– Rachael Samberg, UC Berkeley
– Rice Majors, UC Davis
– Alison Scott, UCLA
– Anneliese Taylor, UC San Francisco
– Kerry Scott, UC Santa Cruz
– Ivy Anderson, California Digital Library
– Mathew Willmott, California Digital Library
Tags: Cambridge University Press, Open Access, Publisher Negotiations, UC Libraries