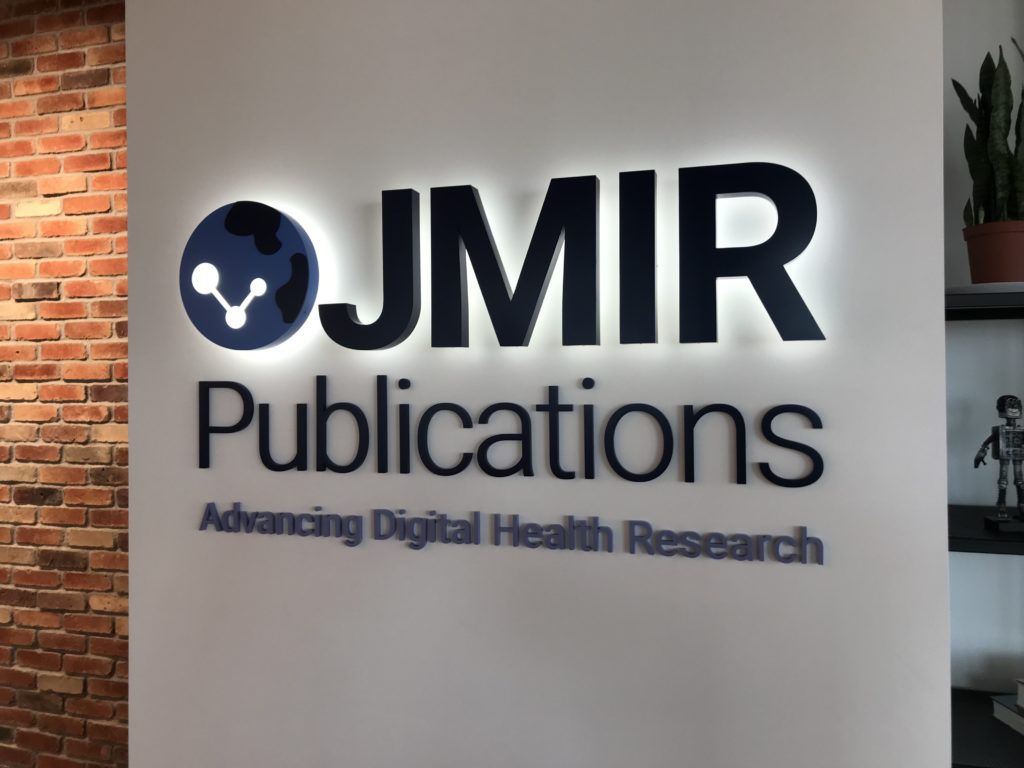 The University of California and JMIR Publications today announced a two-year partnership that will make it easier and more affordable for researchers from all 10 UC campuses to publish in one of JMIR's 30+ open access journals. The pilot, which provides subsidies for faculty who publish with JMIR, is UC's first such agreement with a native open access publisher.
Under the agreement, the UC Libraries will automatically pay the first $1,000 of the open access publishing fee, or article processing charge (APC), for all UC authors who choose to publish in a JMIR journal. Authors who do not have research funds available can request financial assistance from the libraries for the remainder of the APC so that they can publish completely free of charge.
"This agreement adds another dimension to UC's efforts to support our faculty in considering open access options when deciding where to publish their research," said Ivy Anderson, associate executive director of UC's California Digital Library and co-chair of the team overseeing UC's publisher negotiations. "If a UC author is considering publishing with a native open access publisher like JMIR, we want to make that an affordable and attractive option."
One of the pioneers of open access publishing, JMIR Publications has published fully open access journals for 20 years. The publisher is best known for its 30 digital health related journals including the Journal of Medical Internet Research, and also publishes cross-disciplinary journals such as JMIR Research Protocols and the new JMIRx series for Medicine, Biology, and Psychology.
"This agreement with JMIR Publications is excellent news for faculty such as myself who are engaged in digital health," said Tim K. Mackey, Associate Professor at the UC San Diego School of Medicine and Director of the Global Health Policy Institute. "JMIR and its family of journals is one of my favorite places to publish interdisciplinary digital health research, and this will only help us publish more high-impact articles."
One of the nation's leading research universities, the UC system includes six medical centers, at its Davis, Irvine, Los Angeles, Riverside, San Diego, and San Francisco campuses.
"We are thrilled about this agreement with one of the most important research universities in the US," said Gunther Eysenbach, publisher of JMIR Publications and former professor at the University of Toronto. "We already publish many leading journals in technology and health, but we are also excited that this agreement coincides with the launch of our innovative 'superjournals' series, JMIRx."
JMIR's newest series of journals, JMIRx, offers peer-review and publication of preprints submitted to preprint servers like MedRxiv, PsyRxiv, and BioRxiv. With APCs of less than $1,000, UC researchers can publish peer-reviewed papers in JMIRx journals with the costs completely covered as part of the new agreement. Such opportunities exemplify UC's commitment to establish a broad portfolio of open access agreements with publishers of all types and sizes, and to encourage the development of affordable open access publishing outlets.
"We are very happy to see the University of California taking a 'big-tent' approach to advancing open access by working with native open access publishers as well as large subscription and hybrid open access publishers," said Eysenbach, who is also a co-founder of the Open Access Scholarly Publishers Association.
More details about the agreement can be found in this article in the JMIR Knowledge Base.
Contacts:
Gunther Eysenbach, Publisher, for JMIR Publications
T: (416)-786-6970 / eysenbach@jmir.org.
Jessica Nusbaum, UC Davis Library Director of Communications and Marketing, for the University of California
T: (530) 752-4145 / jlnusbaum@ucdavis.edu
About JMIR Publications: Founded in 1999, JMIR Publications is one of the original fully open access publishers, with offices in Toronto and Dublin, and a co-founder of the Open Access Scholarly Publishers Association. Many of its 30 peer-reviewed journals focus on topics like innovation and technology in health. The flagship journal, Journal of Medical Internet Research, is ranked the leading journal in health informatics.
About the University of California Libraries and the California Digital Library: Individually and collectively, the University of California libraries provide access to the world's knowledge for the UC campuses and the communities they serve, directly supporting UC's missions of teaching, research, and public service. The California Digital Library, situated within the UC Office of the President, was founded in 1997 to provide transformative digital library services that amplify the impact of the libraries, scholarship, and resources of the University of California.
About Open Access at the University of California: Open access publishing supports the mission of the University of California by transmitting knowledge more broadly and facilitating new discoveries that build on the university's research and scholarly work. In 2013 the systemwide faculty Academic Senate endorsed an Open Access Policy that affirmed its commitment to "disseminating its research and scholarship as widely as possible." Learn more about open access at UC.
Tags: CDL, JMIR, Publisher Negotiations, UC Libraries