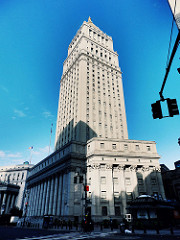 The University of California libraries applaud the ruling by the U.S. Second Circuit Court of Appeals that Google's digitization of library collections, creation of search functionality, display of snippets, and provision of copies to its partner libraries are all non-infringing fair uses.
As an outcome of our partnership with Google, close to 4 million volumes digitized from UC library collections are held within the HathiTrust Digital Library, including many works that are in the public domain or long out of print.  The digitization of these collections is a necessary foundation for 21st century scholarship, enabling richer discovery and engagement with the record of human thought found in books.
As the courts have now repeatedly affirmed for both Google Books and HathiTrust, bringing this rich heritage into greater public awareness, making it accessible to new forms of inquiry within the bounds of copyright law, and ensuring its preservation long into the future through digital conversion are activities that serve the shared interests of all who seek to advance human knowledge and understanding, without harming the interests of copyright holders.  We look forward to continuing this important work.
Related News:
UC Libraries Statement on Authors Guild v. HathiTrust Digital Library Appellate Court Ruling
About the UC Libraries:
http://libraries.universityofcalifornia.edu/about-uc-libraries
About UC Libraries mass digitization:
http://www.cdlib.org/services/collections/massdig/
HathiTrust Digital Library
http://hathitrust.org
Tags: Copyright, Google Books, UC Libraries